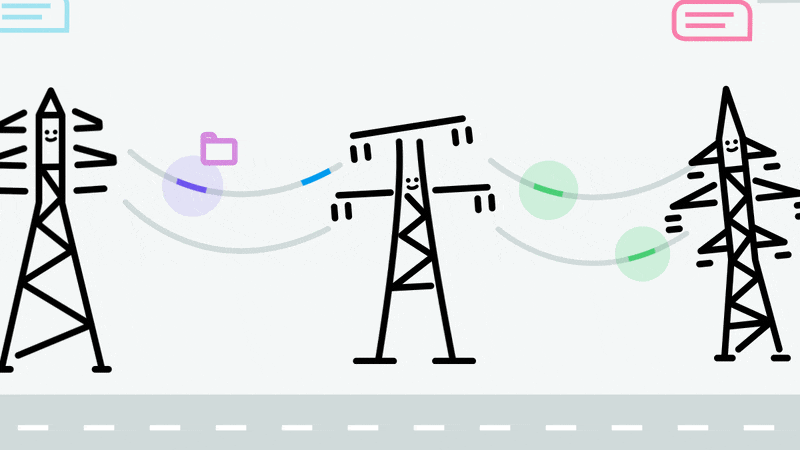 IBM: Collaboration in the energy industry
Credits: Animation, concept, storyboarding
This GIF for social media is part of a series promoting stories from 'IBM Client Success Field Notes'. Field Notes is a blog which shares the unique and personal stories of IBM solution implementations.
This GIF references the blog's connections with both collaboration and electricity supply. 
Coloured sections and orbs move along the electricity cables, to indicate that different types of data are being transferred between people. Icons float upwards to symbolise the scale of the file sharing taking place. The pylons are unique characters, and move  as if their metal structures were arms and legs, to show that they represent real people within a collaborative business.