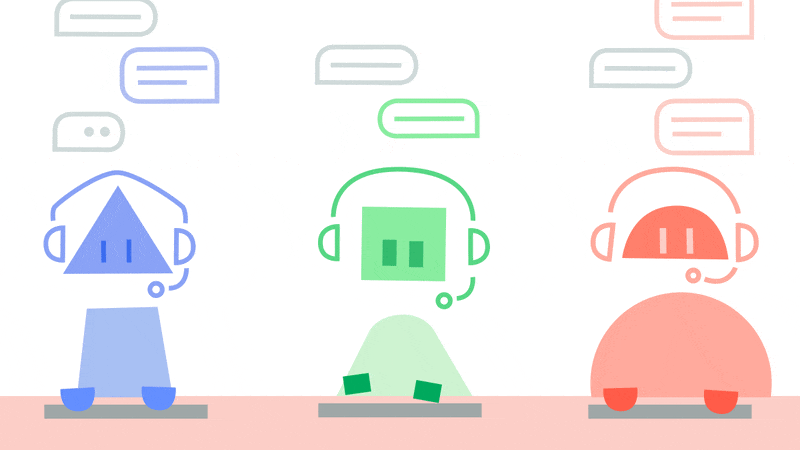 IBM: Next generation chat-bots
Credits: Animation, concept, storyboarding.
This GIF is part of a series for social media promoting stories from 'IBM Client Success Field Notes'. Field Notes is a blog which shares the unique and personal stories of IBM solution implementations.
"The HelpSocial platform helps the bot become truly intelligent by surfacing clues about the customer's circumstances and state of mind. For example, the word "again" in "My bill is wrong again" speaks volumes. We make it so the chatbot knows exactly what "again" implies and how to handle the situation appropriately. In Nadine's case, it means seamlessly passing the conversation to a highly experienced agent who can immediately resolve the issue and dispel the frustration."
I really liked the visual metaphor of having a call-centre for chat bots. I feel like in more time it would be fun to really exaggerate the movements of the robots to show their personalities. 
The chatbot in the middle receives a query it is unable to handle, indicated by the hazard sign. It forwards this to a human adviser, represented by the human icon.