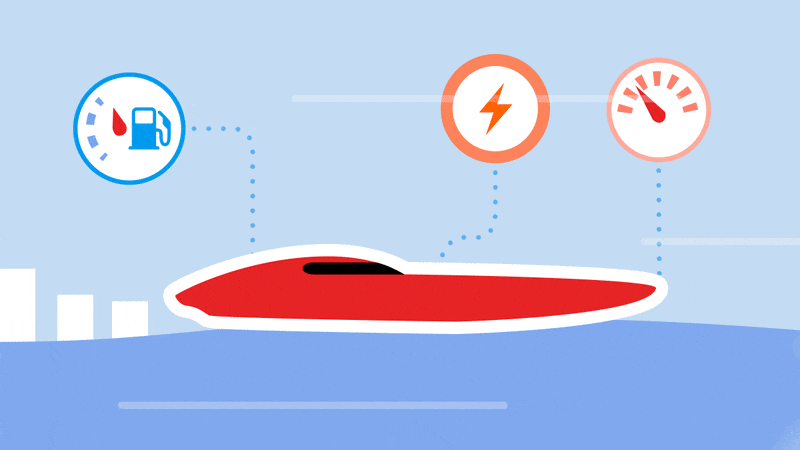 IBM: SilverHook and IBM Watson push ocean racing to world record 
Credits: Animation, concept, storyboarding.
This GIF is part of a series for social media promoting stories from 'IBM Client Success Field Notes'. Field Notes is a blog which shares the unique and personal stories of IBM solution implementations.
"In August 2017, the 48-ft. SilverHook powerboat broke the endurance world record from Key West to Cuba, traveling 103 miles in 1 hour, 18 minutes and 3 seconds. And it did it with the IBM Watson IoT Platform aboard."